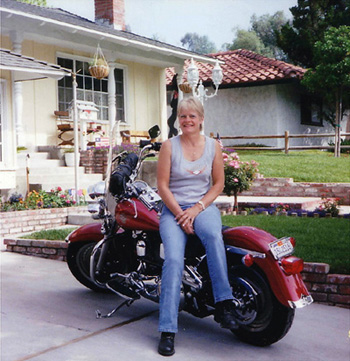 Welcome To My Home Page
Hi, my name is Debbie Smith. I live in Southern California and I ride a 1995 Harley Davidson Fatboy. I got interested in motorcycle riding a few years ago when I had an opportunity to meet some really wonderful people who rode motorcycles for pleasure (mostly Harleys) and belonged to a great non-profit organization called Modified Motorcycle Associaton (MMA).


During the last 5 years, I have ridden a number of motorcycle related rides and events, and met even more terrific people who ride many different types of motorcycles including Hondas, BMWs, Yamahas, and...of course...Harleys! Now, in addition to belonging to MMA, I am a member of Women on Wheels (WOW), Harley Owners Group (HOG), and ABATE. I've included links to their websites under my Favorite Links page.